2017 CPF Legislative Conference
Sacramento, Calif. - April 25, 2017
On Tuesday, April 25th, representatives Alvarez and White joined Secretary Meadors and President Cosner in our state capitol. The day was spent working with our state legislature to ensure they understand the needs and concerns of the Firefighters in Californina and Santa Clara County. We felt very fortunate to join other firefighters in meeting with Assemblyman Marc Berhman, Senator Jerry Hill and Asseblyman Evan Low. All three were very receptive to our cause. We discussed such issues as regionalization of the fire service, pensions, health care and firefighter training.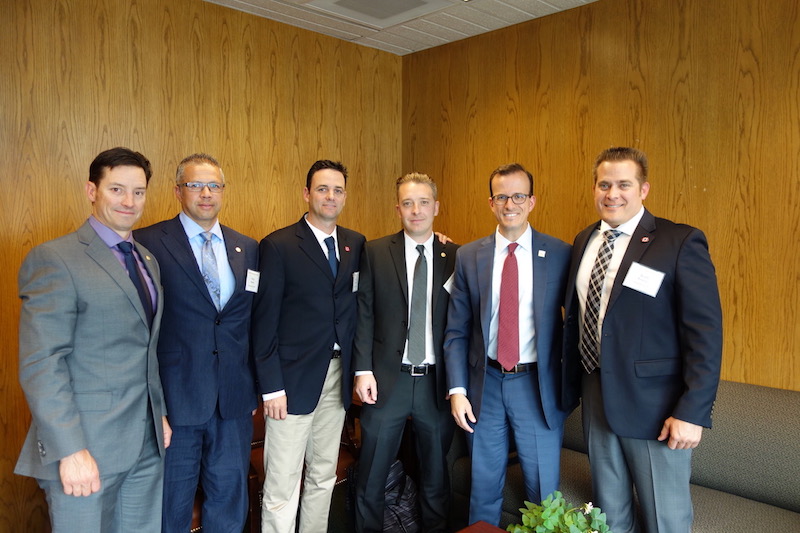 The CPF Legislative Conference gives our Local 1165 union leaders an opportunity to hear from some of
California's top elected officials and to meet with legislators about the issues directly impacting our union
members and their families.